The Hardworking People Behind Rolling Hills Bookkeeping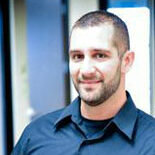 Brett Gonsalves
Partner/CEO/Bookkeeper
Certified Xero Advisor
For over 15 years, Brett has operated and maintained multiple multimillion-dollar businesses. His experience encompasses every aspect of business management from the ground up. Brett lives and breathes numbers and demands accuracy in all aspects of his work, allowing him to pick out small mistakes in a stream of numbers. Above all else, he has a genuine concern for the well-being and success of his clients, friends and family. Outside of the office, Brett is happiest adventuring outdoors
with his family.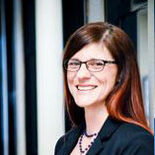 Meg Gonsalves
Partner/CFO/Senior Bookkeeper
Certified Xero Advisor
Meg hails from the Oregon coast where she first started bookkeeping work for a legal firm at the meager age of 17. Over the past 20 years, she's performed accounting work in multiple fields, from restaurants to cannabis farms. She holds two degrees in Business & Accounting and multiple certifications in bookkeeping. Meg prides herself on customer service and treats her clients like members of her own family. In her spare time, you'll find Meg with her nose in a book or camping with her husband and their three sons.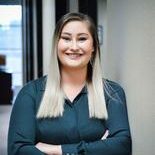 Alea Christensen
Office Manager/Data Entry Bookkeeper
Certified Xero Advisor
Alea is a native of Amador County and has been a trusted colleague and friend of the Gonsalves' for many years. Her kind nature and outgoing spirit is a welcome addition to RHB as she loves getting to know each client who walks through our door. Alea has over eight years of experience in customer relations and prides herself on client service and care. In her free time, you'll find her on a boat with a pole in hand trying to catch whatever fish happen to take the bait. On your next visit, be sure to swap fishing tales.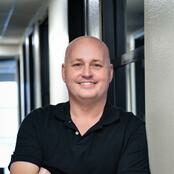 Bill Davies
Data Entry Bookkeeper
Certified Xero Advisor
Bill originated from the San Francisco Bay Area where he spent years working in the service industry. In the 8+ years the Gonsalves family has known him, they have found Bill to be genuine and loyal in nature. They have nicknamed him Uncle La La as he is more faithful than Lassie. For the past 8 years he has gained experience in business management taking on the responsibilities of profit and loss, managing inventory, and financial planning. Bill has an affection to organize our clients bookkeeping and make running their own businesses easier. In his down time, Bill enjoys traveling, target shooting, and taking on various home improvement challenges. Be sure to ask him about his newest
barbecuing adventures!